Welcome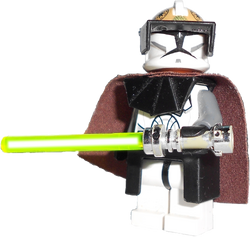 Welcome to the Wiki created by Clone gunner commander jedi, all about his fan fiction character of the same name and the universe in which he exists which includes Doctor Who fan fictions, the adventures of Awesomeknight, Clone Gunner Commander Jedi and various others.
Notice
Most pages have been locked so only trusted users can edit them, if a user would like to edit a page they can message me about it here.
Please read the rules, so you know what you can and can't do on here.
If you like this Wiki you may also like:
Ad blocker interference detected!
Wikia is a free-to-use site that makes money from advertising. We have a modified experience for viewers using ad blockers

Wikia is not accessible if you've made further modifications. Remove the custom ad blocker rule(s) and the page will load as expected.